Plant Sale!
Saturday, May 20, 2023
50 Talent Ave
9 a.m. – 2 p.m.
The Talent Garden Club is an organization that promotes environmentally healthy practices, educates our community about best gardening practices, encourages the formation of pollinator gardens, and finances scholarships for students pursuing horticulture related majors. We have a plant sale every May in order to raise funds for scholarships and community garden projects. (Thank you to Rogue Valley Compost for helping to make this plant sale possible!) Through our fundraising efforts, we have given out scholarships to Phoenix High School seniors, supported the creation of community pollinator gardens in Talent, and given grants to organizations like Access community garden, Rogue Farm Corps, and the Farm to School program.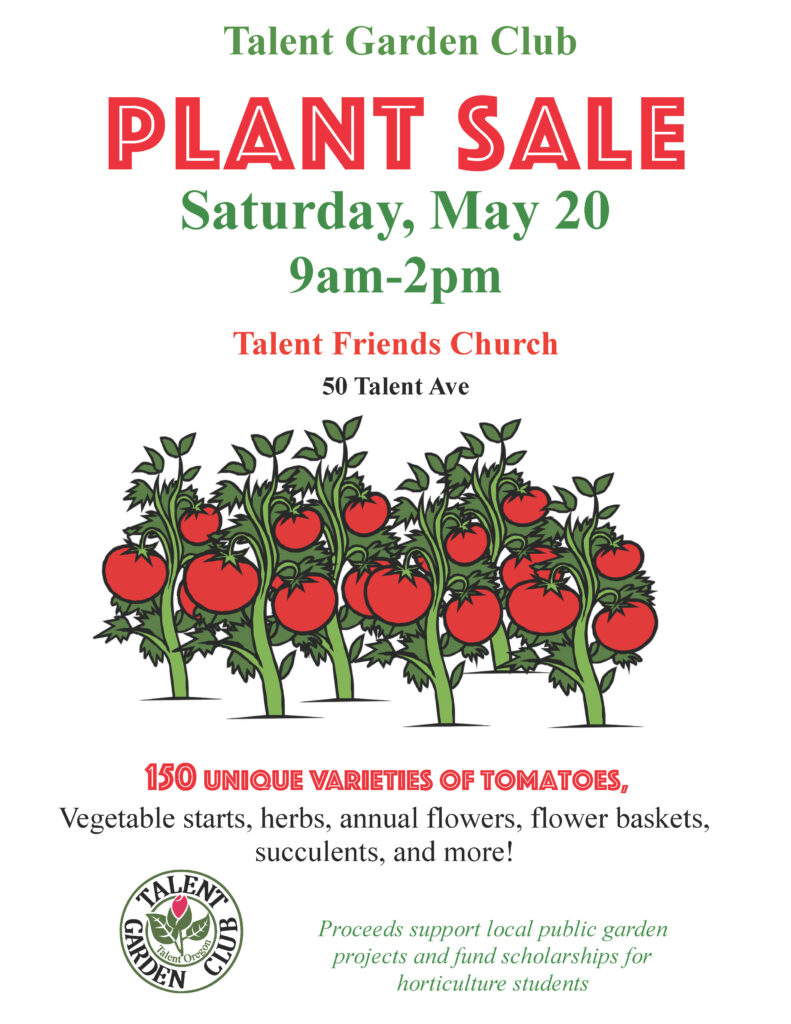 This year, we will not be having an online plant sale. However, we will have an in-person sale at 50 Talent Avenue from 9 a.m.–2 p.m. on Saturday, May 20th. We will have more than 150 varieties of tomatoes available. If you would like to browse them before you buy, check out the pdfs here. (Tomatoes are numbered this year so that you can easily find your desired variety at our in-person sale.) We will also have a wide variety of flowers, vegetable starts, and more.